Topics on this page:
How Can I Get Legal Help for Nursing Home Abuse?
You can get legal aid for nursing home abuse or neglect by connecting with a skilled lawyer. Ideally, it's helpful to work with a law firm that specializes in nursing home abuse cases. With their past experience handling similar cases, lawyers at these firms can file a strong lawsuit on your behalf if you qualify.
Nursing home lawsuits may help families by:
Awarding financial compensation to pay for medical treatments and other expenses
Holding the abusers (such as nursing home staff) accountable for their actions
Sending a clear message: nursing home abuse is unacceptable
You can also get nursing home abuse legal help from local authorities, such as the police department or the Adult Protective Services (APS). These agencies can catch abusers and bring them to justice.
Nursing Home Abuse Lawyers
Attorneys can be a big help if your loved one has suffered nursing home abuse. You can work with skilled nursing home abuse lawyers to take legal action and determine your next steps.
While there are many personal injury lawyers, dedicated nursing home abuse attorneys can be the most beneficial in the long run. These lawyers often have proven track records of success when it comes to handling nursing home lawsuits.
A nursing home abuse lawyer can help you:
File your lawsuit without errors
Stay informed as the case progresses
Possibly receive more compensation than working with a general lawyer
Nursing home abuse lawyers can be found at law firms that have years worth of experience handling these cases.
Connect with a nursing home attorney near you. Get a free case review.
Nursing Home Abuse Law Firms
Top nursing home attorneys work at law firms located throughout the country. Unlike general law firms, these firms specialize in nursing home abuse cases. As a result, they have the knowledge and resources to build a strong case on your behalf.
Did You Know
Because the specific standards of nursing home care can vary depending on the state, it is key to work with a law firm with a national reach. These firms stay up-to-date with federal and national nursing home abuse laws.
Nursing home abuse law firms have access to:
Databases of resources to help strengthen claims
Information from past cases
The most recent nursing home abuse laws, including statutes of limitations
By working with a nursing home abuse law firm, you can rest assured knowing that a professional legal team will handle your case. With their help, you may receive financial compensation for your loved one's nursing home injuries.
Connect with a lawyer
now by calling
(855) 264-6310
. Our team is standing by to help you get started.
Nursing Home Abuse Lawsuits
For those considering legal action for nursing home abuse, one of the most important options available is a lawsuit.
A nursing home abuse lawsuit is filed against the facility, on-staff caregivers, and/or other residents. These lawsuits seek financial compensation for the victim's injuries.
Steps to Filing a Lawsuit
These lawsuits may be filed if:
A loved one was abused, injured, or neglected during their stay at a nursing home
As a result of the injuries, the resident suffered from long-term or permanent disabilities
The resident died as a result of abuse, mistreatment, or neglect
The resident and/or their family now face extra health care expenses as a result
While suing for nursing home abuse cannot fully undo the harm done, it can help families navigate through life after the abuse has taken place.
Statute of Limitations on Nursing Home Abuse Lawsuits
Those looking to take legal action against nursing homes must do so within the statute of limitations. Statutes of limitations prevent lawsuits from being filed after a certain period of time.
Statutes of limitations vary depending on:
What state the incident took place in
Certain exceptions that may extend the statutes in some cases
That said, most states set their limits at 3 years or less. For best results, file as soon as possible.
Families are strongly encouraged to work with experienced elder abuse attorneys to make sure their case is filed in time.
Nursing Home Abuse Laws
Nursing home abuse and neglect are crimes, and lawsuits are just one type of legal option available to victims. Other forms of nursing home abuse legal help may be available depending on state and national laws.
Elder abuse laws outline protections for residents of assisted living facilities, establish programs to help report nursing home abuse, and determine criminal punishments for those who abuse elders.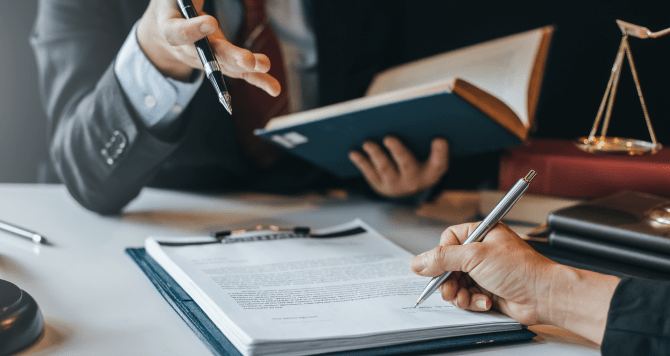 National Nursing Home Abuse Laws
One notable national nursing home abuse law is the Nursing Home Reform Act of 1987. This law established new standards of care at nursing homes throughout the country.
Another important law is the Older Americans Act (OAA). Enacted in 1965, this law ensures all seniors are able to receive an adequate level of care.
As part of this act, older adults were given the right to access a network of free legal services to protect their quality of life and well-being. With over 1,000 OAA service providers nationwide, more than a million hours of legal services are accessed every year.
OAA can help seniors: 
Access Medicare and Medicaid
Connect with a guardian or conservator if needed
Protect their rights as they live in a nursing home
Take action against elder abuse
To supplement these laws, the federal government has set up several departments that help protect older adults from abuse.
Programs that fight nursing home abuse include:
Administration of Aging
Adult Protective Services
Medicaid
Medicare
Veterans Administration
Families can keep up with these laws and programs by contacting their local government representatives.
Nursing Home Abuse Laws by State
Outside of national laws, each state also has laws and regulations to protect nursing home residents from abuse.
Some of these state laws look to tackle the problem before it starts. For example, nearly a dozen states have laws that allow cameras in nursing homes. These cameras can help catch nursing home abuse and deter it as well.
Examples of notable state nursing home laws include:
California: California has the Elder Abuse and Dependent Adult Civil Protection Act, which outlines who is legally required to report abuse. The state also has laws in place to punish abusive facilities. For example, one facility in the state received a $20,000 fine after police charged a staff member with attempted sexual abuse.
Florida: Two notable Florida laws — statutes 400 and 429 — outline the rights of residents and rules that facilities must follow. Statute 429 also includes rules for adult day care homes and centers.
Illinois: Illinois has passed a series of laws to combat elder abuse. The Illinois Elder Abuse and Neglect Act went into effect 1988 to help social workers and police respond more effectively to abuse and neglect. The Illinois Nursing Home Care Act, which passed in 2011, focused on improving the quality of life at nursing homes.
Contact us today
by calling
(855) 264-6310
. We have successfully handled settlements across the U.S.
Get Legal Aid for Nursing Home Abuse
When choosing an attorney or law firm, families should consider the firm's experience and reputation.
Here are questions to ask a law firm before working with them:
How long have you and the firm been in practice?
Do you have a focus on elder law?
What percentage of your time is spent on nursing home abuse cases?
Do you charge any upfront fees?
The best lawyers work on a contingency basis, meaning they do not charge upfront fees and won't get paid unless you win.
To learn more about your legal options, get a free case review today. Our team can help you find answers and advise you on next steps to take.
Questions About Nursing Home Abuse Legal Help
What can you sue a nursing home for?
You may be able to sue a nursing home for a variety of issues.
Past nursing home lawsuits have been filed for:
Bedsores
Deadly infections (such as coronavirus)
Emotional abuse
Financial abuse or exploitation
Malnutrition
Medical malpractice
Nursing home neglect
Physical harm (broken bones, bruises)
Sexual assault
Wrongful death
Other types of nursing home abuse
If your loved one was seriously injured or died in a nursing home, you may have a case. Contact us to get nursing home abuse legal help today.
How do you prove nursing home negligence occurred?
To prove nursing home negligence occurred, you'll need to show:
That the nursing home did not provide proper care for an elder
As a result of improper care, the elder was harmed or died
Nursing home negligence attorneys can help you meet these criteria and sue a facility for neglect.
How much is my nursing home case worth?
The case value of a nursing home abuse lawsuit depends on the abuse victim's injuries and other financial awards for pain, suffering, and emotional damages.
Some past cases have awarded millions to families. In 2020, the family of a nursing home resident received $5.5 million in a jury verdict. The lawsuit claimed that the resident was in relatively good health before she fell at the nursing home and broke her neck.
Can I take legal action if criminal charges have been filed?
Yes. You may be able to take legal action even if an arrest is made. In a nursing home lawsuit, you take civil legal action. Conversely, those under arrest face criminal charges, not civil ones.
For example, in June 2019, a family sued a staff member at a skilled nursing facility who was criminally charged with beating a resident.
Is it difficult to take legal action against a nursing home?
Not necessarily. When you work with a nursing home lawyer or law firm, the process can be much easier than if you tried to take legal action on your own.
Lawyers can build your case and file it within set deadlines, with no extra hassles for you or your family members. They can then pursue the highest amount of compensation possible for your case.